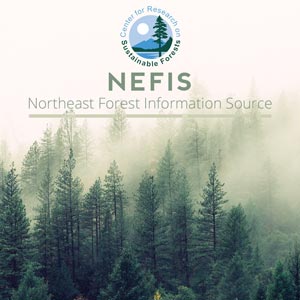 Biological Impact Studies of Experimental and Operational Spruce Budworm (Chloristoneura fumiferana Clemens) Control Programs on Selected Non-Target Organisms in Quebec, 1976
Goal(s)/Objective(s):
Presents the findings of impact studies carried out in areas treated with the organophosphorus insecticides fenitrothion, phospohorothioate and phosphamidon in the Mont Tremblant, La Tuque and Chandler areas of Quebec, and the results of investigations into reports of accidental damage to the environment resulting from budworm control programs.
Huckner, C.H.
Forest Pest Management Institute

McLeod, B.B.
Forest Pest Management Institute

Abstract:
Experimental and operational applications of fenitrothion and phosphamidon at varying dosage rates were monitored to assess the impact of these treatments upon selected non-target components of the environment. Early application of fenitrothion did not affect honey bees, Apis mellifera Linnaeus, small forest songbirds or aquatic organisms. Subsequent treatments caused a noticeable but light impact upon the honey bee field force but did not harm the small forest bird or aquatic systems. Phosphamidon, where applied at dosage rates in excess of 0.140 kg AI/ha, caused mortality to the small forest songbird component, especially the ruby-crowned kinglet, Regulus calendula (Linnaeus).
Investigations into reports of pesticide damage to the environment by applications of fenitrothion, phosphamidon and aminocarb proved unfounded.