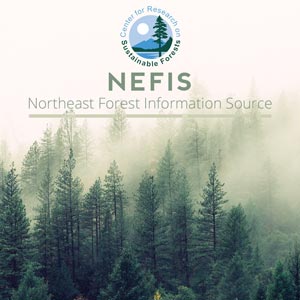 Assessment of the 1971 Spruce Budworm Aerial Spraying Program in New Brunswick and Forecast for 1972.
Problem Addressed:
Spruce budworm
Goal(s)/Objective(s):
Discuss and review the 1971 Spruce Budworm aerial spraying program and suggest proposals for 1972.
Key Findings:
The trends suggest that the biocontrol complex operating against the budworm has been weakened, and that spraying may lead to higher general equilibrium levels of budworm, so that resurgence becomes more probable; so far, no minor pest is opportunistically approaching epidemic status. However, spray-induced interference with biocontrol forces leaves this possibility open.
[mrp_rating_result no_rating_results_text="No ratings yet" before_count="(" after_count=" ratings)"]
Kettela, E.C.
Canadian Forestry Service

Varty, I.W.
Canadian Forestry Service

Abstract:
Based on surveys of defoliation, egg masses and hazard conducted in 1970, Forest Protection Limited of New Brunswick embarked on a proposed spray program of about 5.2 million acres in 1971. As new survey data came to light in the winter of 1970-71 and in the spring of 1971, about 800,000 acres were added to the plan. In all, 6,003,477 acres were treated; 4,284,727 acres receiving one application of 3 oz./acre and 1,718,750 acres receiving two applications of 2 oz./acre each of fenitrothion. In addition, 24,000 acres were treated with Zectran and 48,000 acres were treated with Matacil as a test of their operational capabilities.
The spring of 1971 was warm and favored the development and survival of budworm larvae. Emergent budworms were detected on 26 April in the Fredericton area. Spray operations started on 18 May and ended on 26 June 1971.
--
Studies have been conducted since 1966 to determine how side-effects of insecticides applied to budworm-infested stands may influence the long-term prospects for natural regulation of spruce budworm, and whether they may affect the stability of minor pests normally kept at sparse densities by biocontrol mechanisms. Populations of minor pest species, scavengers, and epiphyte browsers, predaceous arthropods, and budworm parasites on balsam fir have been monitored both in sprayed and unsprayed areas.
Both defoliation and insecticides influence the arthropod community on fir. Population densities on sprayed plots since the introduction of fenitrothion show trends.