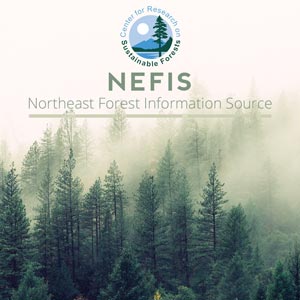 Allowable Cut Analysis
Problem Addressed:
allowable cut analysis of University of Maine forests
[mrp_rating_result no_rating_results_text="No ratings yet" before_count="(" after_count=" ratings)"]
Smith, Ryan
University of Maine

Abstract:
This allowable cut analysis was conducted for the University of Maine and the University of Maine foundation. The primary goal was to identify the total cords that can be sustainably harvested annually. This was achieved using a stratified inventory, the Acadian growth model, and the linear programming application Woodstock. The total study area is 8,073 acres, of which 6,721 are both forested and operable. Non-forested acres and acres identified as inoperable or reserves were excluded from the analysis. The land base was distributed throughout the state of Maine, with the largest portion being in Penobscot county near the town of Orono.
All supporting materials, pre-stratification exercises and GIS data, inventory data, plot locations, cruise manuals, post-stratification exercises and GIS data, inventory estimates, statistics, the Woodstock models with multiple scenarios, the formatted Woodstock areas files, and AAC documents  accompany this report.