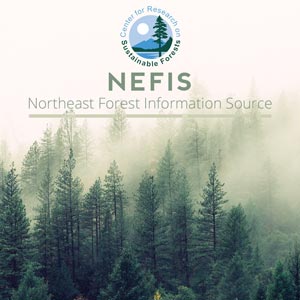 A Study To Determine Whether A Relationship Exists Between Decline and Stem Branch Cracking Of Norway maple (Acer Platanoides, L.) In The Orono, Maine Area.
[mrp_rating_result no_rating_results_text="No ratings yet" before_count="(" after_count=" ratings)"]
Burke, Robert E.
University of Maine

Abstract:
Decline and stem cracking of Norway maple often occur together in northern New England. A study was made to determine whether a relationship occurs between decline symptoms and stem cracking. Review of the literature revealed no critical evaluation of either decline or cracking in this species. In May, 1977, 197 Norway maples around Orono, Maine were evaluated for decline based on foliage symptoms and branch dieback. Trees ranged in size from 8-125 cm. in diameter and 3-21m. in height. The same trees were evaluated again in September. Data were recorded for distance from road and walks, tree size, mechanical injuries, cankers, pruned branches, broken branches and seven measurements quantifying the presence, nature and extent of cracking. Data here analyzed using multiple regression procedures. The data indicated that. cracks originating at stem or branch crotches are significantly related to decline symptoms in declined Norway maple trees. They suggest also that micro- organisms invading cracks may further stress declined maples and lead to an intensification of decline symptoms.