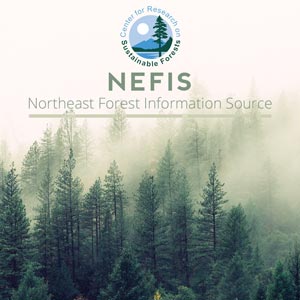 A Cost Accounting and Financial Reporting System for Sawmills of Low to Medium Production Capacities
Barr Jr., Robert W.
University of Maine Graduate School

Abstract:
Within the state of Maine there are numerous sawmills that vary in production capacities from a few thousand board feet to several million board feet per year. The managers of many of those mills, particularly those with low-to-medium production capacities, frequently do not have the adequate knowledge of their costs of producing lumber. They may know approximately how much it costs to operate the whole mill over a specific period of time and the quantity of lumber produced during that period. However, they may not be able to assign the per unit costs to each of the production processes. This is partly due to the complexity and/or administrative costs of maintaining a cost accounting system.
Therefore, in this study, the aspects of simplicity and convenience were used as guides in the development of a cost accounting and financial reporting system. This was done to make it possible for the managers of lower production capacity sawmills to take advantage of the information that can be obtained from a cost accounting system using either conventional or electronic data processing methods. In recent years electronic data processing has become widely used in all types of industries. Accordingly the applications of electronic data processing to cost accounting are also discussed.
An adequate cost accounting system can provide information that will aid management in making business and financial decisions. An adequate system can supply information in the following areas:
1. The cost per unit for each process can be determined and the total cost of the product can then be calculated. Depending upon the market situation, this may lead to a revision of selling prices of lumber in it's various stages of refinement.
2. Cost reduction techniques may be applied to a process, then the new unit costs can be compared with the original to see if a reduction in costs has occurred.
3. Processes with relatively high per unit costs can be pin-pointed and then examined to see if the processing costs can be reduced.
4. Some of the summarized data can be employed in the financial statements.
5. Data can be collected and formulated for use in decisions of alternative choice.