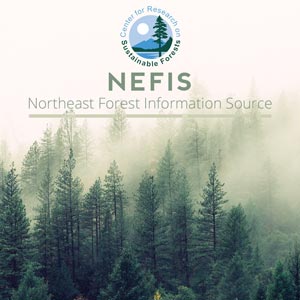 Western Spruce Budworm and Forest-Management Planning
[mrp_rating_result no_rating_results_text="No ratings yet" before_count="(" after_count=" ratings)"]
Brookes, Martha H.
CANUSA-West

Colbert, J. J.
CANUSA-West

Mitchell, Russel G.
CANUSA-West

Stark, R. W.

Abstract:
Despite extensive aerial spraying, outbreaks of the spruce budworm in the East and the western spruce budworm in the West have caused considerable damage to susceptible forests and show no signs of abating. As many as 900 million acres (365 million ha) have been infested in 1 year in the eastern part of the continent. About 5 million acres (about 2 million ha) are infested annually in the West, and about 247 mlllíon acres (100 million ha) of western forests are considered susceptible. A new approach to budworm problems was cloudy needed–one that could include direct suppression but would emphasize forest management to reduce susceptibility.
In 1977, the U.S. Department of Agriculture and the Canadian Department of the Environment agreed to pool the expertise and facilities of both countries; together they embarked on a 6-year research and development program in 1978. Objectives were to design and evaluate economical and environmentally acceptable strategies to suppress the budworms and to manage forests susceptible to them. Part of the planning was to assure that new information and technology would be available for application by forest managers as soon as possible.
So that the information would be in forms most useful to forest managers, administrators in the western segment of the program (CANUSA-rü/est) appointed a working group (see appendix 1) to plan the distribution of research results to all appropriate audiences. Meeting annually, the group identified the major audiences and developed a framework for reaching them. A major part of the effort is a series of three books. "Western Spruce Budworm" is a synthesis of current knowledge about the insect and its hosts. It summarizes most of the known information on the western spruce budworm and provides background for the recommendations contained in two management books: "Managing Trees and Stands Susceptible to Western Spruce Budworm" and this book.
Designed for forest planners and policy makers, this book summarizes what has been accomplished during the program to provide better protection of forests against outbreaks of the western spruce budworm and how the results may be used. Because the approach to forest protection–integrated pest management–is relatively new, procedural, structural, and legislative issues and constraints are also discussed.