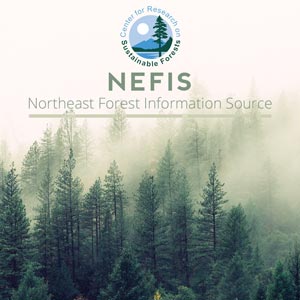 Timber Supply Outlook for Maine 1995-2045
[mrp_rating_result no_rating_results_text="No ratings yet" before_count="(" after_count=" ratings)"]
Gadzik, Charles J.

Blanck, James H.

Caldwell, Lawrence E.

Abstract:
The Department of Conservation - Maine Forest Service, in cooperation with the USDA Forest Service, has conducted an analysis of future timber supply from Maine forest lands. This analysis utilizes the most recent statewide forest inventory of Maine (completed in December 1995) and computer models to simulate forest growth, harvest levels, and silvicultural practices. The analysis conducts a series of timber supply projections. The results of each projection are examined for long-term balance between growth and harvest. This analysis provides an overall assessment of future timber supply in Maine. It does not address every detailed question of forest management, forest health, and forest productivity.
Both the data and procedures used in this analysis include margins of error that affect the results. However, this report is intended to represent the most accurate overall assessment possible. The analysis is considered a solid baseline assessment of future timber supply. However, it must be regarded as a first step in an ongoing evaluation that incrementally improves through the collection of new data and refined analyses.
This report is a technical assessment of future wood supply, not a discussion of forest policy implications or actions. It is intended that this assessment will substantially aid the development of forestry sustainability standards for timber supply as directed by the 118th Maine Legislature, 12MRSA & 8876-A in April of 1998. The policy implications of this analysis will be discussed in the coming months and presented to the 119th Maine Legislature in 1999.