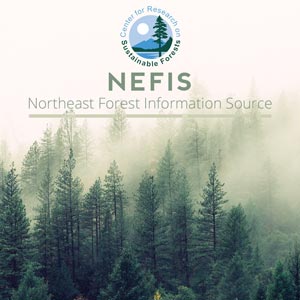 Timber Improvement II. The Effect of Vigour on Young-Growth Sitka Spruce
Brazier, J.D.
Forest Products Laboratory, Princes Risborough

Abstract:
A study of the effect of vigour on the within-ring components of young, plantation-grown Sitka spruce (Picea sitchensis (Bong.) Carr.) has been made as a contribution to a more effective selection of timber having superior timber yields and to appraise the likely effect of forest management practice which, by influencing vigour of growth, affect wood quality.
It was found that as ring width in Sitka spruce increases:
1. There is an increase in early wood width without a corresponding increase in late wood and so a greater proportion of early wood.
2. There is a reduction in the average density of the early wood component of the rings.
3. Because of the combined effects of I and 2, there is a reduction in wood density as vigor of growth increases.
4. There is a lower minimum early wood density.
The significance of these observations on the growth and technical performance of Sitka spruce timber is considered.
The possibility of appraising adult wood characteristics on the basis of juvenile wood performance is examined and the scope for assessing fibre length and density of adult wood from an examination of wood laid down at about six years from the ptih is demonstrated.