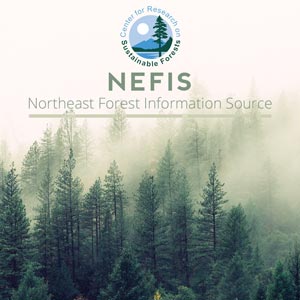 The Use of Large-Scale Aerial Color Photography for Assessing Forest Tree Diseases (1972)
Houston, David R.
U.S.D.A. Forest Service

Abstract:
Over the past decade, the use of aerial color photography as a tool for assessing damage to forget trees by insects and diseases has received increasing attention (Ciesla et al. 1967, Heller et al. 1967, Meyer and French 1967, Murtha and Kippen 1969, Murtha and Harris 1970). Improvements in infrared color aerial film offered the possibility of extending visibility of tree foliage to wave lengths beyond those sensed by eye and gave added impetus to investigations on color photography for this purpose. Martha (1969) has published an extensive bibliography on the subject.
In 1966, we began a study to determine the efficacy of using color infrared and true color aerial photography to assess the progressive development of basal canker of white pine. The symptomatology of this disease and the biotic and environment factors contributing to its etiology and to patterns of its development when presented earlier (Houston 1969).
Briefly, basal canker develops when bark-cankering fungi invade the lower stems of young pines through either lesions made by ants or wounds cause by snow and ice. Presence of the disease is associated with ant mounds and with topographic features that influence their occurrence or that contribute to the accumulation of snow and ice. Such features include depressions and swales, hedgerows, roadways, and rock piles.
This paper discusses the use of aerial color photography to discern symptoms of the disease as it developed over time, the factors contributing to disease development, and the patterns of disease development.