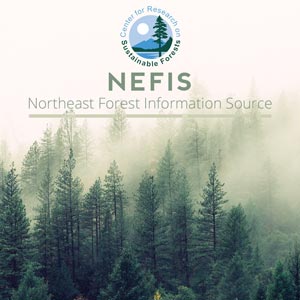 The timing of Erynia radicans resting spore germination in relation to mycosis of Choristoneura fumiferana
Goal(s)/Objective(s):
Analysis of the influence of spore age and temperature on the timing of resting spore germination
Key Findings:
Maximum percent germination, within the temperature range that permits germination, decreases as poststorage temperatures increase.
Perry, D.F.
Forestry Canada

Fleming, R.A.
Forest Pest Management Institute

Abstract:
Resting spores of Erynia radicans germinate after storage for over 2 months at 4°C or by natural overwintering. Percent germination increases with spore age to a maximum of 77% after 8  months at 4°C. During this period, the temperature limits for germination changed from 8-20°C at 3 months to 4-32°C after 8 months at 4°C. Germination time (mean and variance) decreases with spore age. Maximum percent germination and mean germination time decrease as poststorage temperature increases. Variance is stable from 12 to 20°C, but increases at poststorage temperature extremes. No difference in mean germination time were found in isolates, although differences in maximum percent germination and variance in mean germination time were observed. The resting spore population responses to temperature during storage (overwintering) and at poststorage temperatures (spring and summer) act to synchronize the presence of an active inoculum with that of the insect host when conidia are most infective. Entomophthorales mycosis and epizootics occur during fifth and sixth larval instars of Choristoneura fumiferana. The timing of events in the life cycle of entomophthoralean fungi with respect to that of host populations is discussed for the spruce budworm, E. radicans, and other fungal parasite - insect systems.