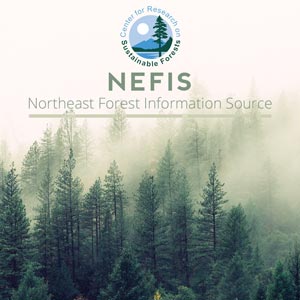 The Spruce Budworm in Maine in 1971
Problem Addressed:
Spruce budworm infestations
Goal(s)/Objective(s):
Examine the budworm parasites, hoping to identify natural control agents.
Key Findings:
The budworm problem is now increasing in area and intensity faster than trees can be cut.
[mrp_rating_result no_rating_results_text="No ratings yet" before_count="(" after_count=" ratings)"]
Coughlin, John
Maine Forestry Department -- Entomology Division

Abstract:
The spruce budworm is always present to some degree in the spruce-fir country. This native insect has been known, during "epidemics", to be the most destructive forest insect in Atlantic North America. Normally it exists in an "endemic" status, presumably held in check by its natural enemies and lack of suitable climatic and forest conditions. Periodically it escapes its natural control, reaches epidemic numbers, and causes widespread damage. These epidemics are believed to be part of a series of natural events associated with climatic variations and the maturing of large areas of balsam fir. The history of previous outbreaks has been traced back nearly 200 years. Outbreaks occurred on at least five separate occasions in the northeast, beginning about 1770, 1806, 1878, 1910, and 1949.