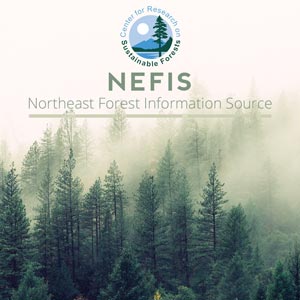 Maine's Spruce Budworm Program: Moving toward Integrated Management (1977)
Problem Addressed:
Spruce budworm in Maine
Goal(s)/Objective(s):
Design and implement a system of integrated pest management through a balanced program of research, population monitoring, silviculture, salvage, reduced reliance on spraying, and development, where possible, of ecologically safe biological agents.
Key Findings:
The announcement of an accelerated, multi-year research and development effort by the USDA Forest Service.
Abstract:
Epidemic populations of spruce budworm, Choristoneura fumiferana (Clem.), infest a large portion of the spruce0fir forest of northeastern North America. The Maine Forest Service is responding to this outbreak with large spray projects, totalling 6.6 million acres in the past three years. It is also embarking on a program to develop an environmentally sound program of integrated management, relying heavily on silviculture, salvage, research, and improved insecticides.