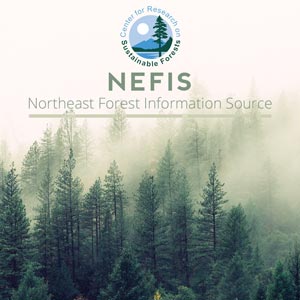 The Spruce Budworm in Eastern North America
Goal(s)/Objective(s):
Discussion of the spruce budworm in eastern North America
Key Findings:
Many facts about spruce budworm biology and behavior suggest that its long-term success is not closely tied, to individual trees or even stands--as are some less mobile insects, such as scales and even sawflies
[mrp_rating_result no_rating_results_text="No ratings yet" before_count="(" after_count=" ratings)"]
Mattson, William J.
U.S.D.A. Forest Service

Simmons, Gary A.
Michigan State University

Witter, John A.
University of Michigan

Abstract:
The spruce budworm, Choristoneura fumiferana (Clemens), (Lepidoptera: Tortricidae) was first described from specimens collected in Virginia, but this native insect occurs primarily in the northern boreal forest from Newfoundland west to the McKenzie River near 66°N. The most extensive and destructive outbreaks have occurred in the maritime provinces (New Brunswick, Nova Scotia, Newfoundland), Quebec, Ontario, Maine, and the Great Lakes states. This defoliator feeds primarily on the new growth of balsam fir (Abies balsamea), red spruce (Picea rubens), white spruce (Picea glauca), and black spruce (Picea mariana). Sometimes it feeds on other conifers, such as eastern larch (Laris laricina), eastern hemlock (Tsuga canadensis), Engelmann spruce (Picea engelmannii), subalpine fir (Abies lasiocarpa), and eastern white pine (Pinus strobus).