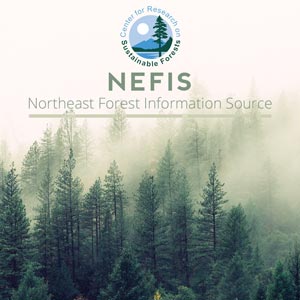 Maturation in Tamarack: Its effect on needle and stem wood morphology
Takemoto, Yasuo
The Graduate School, University of Maine

Abstract:
The effect of maturation on needle and stem wood morphology was investigated with 4-year-old tamarack (Larix laricina [Du Roi] K. Koch) grafts in different maturational states. For needle morphology measurements, indoor and outdoor populations were produced and each consisted of four age classes. The dimensions of needle cross-sectional, vascular bundle, xylem, and phloem area increased with age of origin of tress. Xylem cell area increased, but xylem cell wall thickness decreased with age. Outdoor-grown needles had smaller dimensions, and showed less significant differences between age classes than indoor-grown needles. In longitudinal sections of indoor-needles, mesophyll cell size decreased with age.
Growth ring width, tracked numbers in radial files, and tracked dimensions were measured in transverse thin sections from stems of indoor-grown juvenile (age class 1) and mature (age class 4) grafts.
In the first growth ring, ring width was wider in juvenile than mature stems, since the former produced a greater number of larger tracheas than the latter. After a second ring, however, juvenile stems produced as many tracheas as mature stems. Differences between the two age classes in all tracked dimensions decreased outwards from the pith. As a result, differences in ring width also decreased with ring number from the pith. Tracheas in juvenile grafts had thicker walls than those in juvenile grafts.