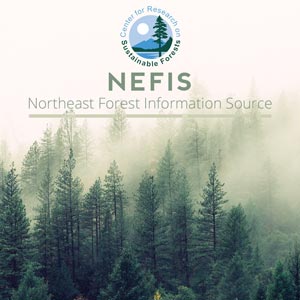 LiDAR and Forestry: Opportunities, Challenges, and Future Directions
Problem Addressed:
Discuss some of the opportunities of using LiDAR for forestry
Goal(s)/Objective(s):
Explain what LiDAR is and why it is useful
Key Findings:
LiDAR is a powerful technology but has some important limitations that should be reocgnized
Abstract:
The use of aerial Light Detection And Ranging (LiDAR) is emerging as a powerful tool for forestry. LiDAR is a remote sensing technology that measures distance by illuminating a target with a laser and analyzing the reflected light to provide a detailed 3D depiction of the forest canopy and the ground below it. LiDAR calculates distance by measuring the time it takes light to travel between the sensor and a target object and then return, similar to other remote sensing technologies like Radar or Sonar. Each time the laser returns to the sensor, a point can be plotted in 3D space. Each laser pulse is capable of reflecting back multiple times as it travels down through the forest canopy. A collection of these points is often referred to as a 'point cloud'. Thus, LiDAR can be characterized as a series of points mapped in 3D, resembling the shape of the landscape or objects below the sensor.