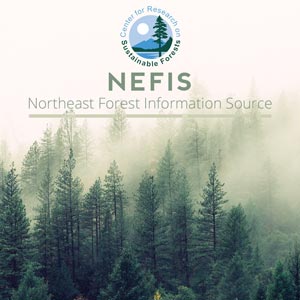 Insecticide Trials to Control Spruce Budworm Damage on Christmas Trees
Problem Addressed:
Spruce budworm and use of insecticides effecting Christmas trees
Goal(s)/Objective(s):
Describe the tests of experimental applications of three chemicals to provide data for new registrations.
Key Findings:
Fall and winter predictions of high populations and potential heavy budworm damage in southern Maine were inaccurate.
[mrp_rating_result no_rating_results_text="No ratings yet" before_count="(" after_count=" ratings)"]
Osgood, Eben A.

LaBonte, George A.

Dimond, John B.

Abstract:
Producers of balsam fir Christmas trees in Maine have until recently faced little threat from the spruce budworm. Severe budworm infestations have been largely restricted to the northern half of the State, whereas the bulk of the Christmas tree production is in central and southern counties. This picture changed in 1974 when heavy budworm moth flights covered the entire State, leaving moderate to extreme deposits of egg masses in virtually all Christmas tree production areas. The potential for severe damage to the Christmas tree industry was heightened by the fact that, in general, the few insecticides registered for spruce budworm control were registered only for commercial pulpwood forests and for application by governmental agencies. These did not meet the needs of the Christmas tree industry. In response to this, experimental applications of three chemicals were made to provide data for new registrations. This report describes these tests.
The work was a joint effort of the Entomology Department, University of Maine and the Maine Bureau of Forestry. About 30 Christmas tree growers also participated in that they purchased much of the experimental insecticide in advance and paid for application. Extension Forester, L. P. Bissell, with the cooperation of the Maine Christmas Tree Association, coordinated much of the effort in locating grower-cooperators and arranging sources of insecticide and application.