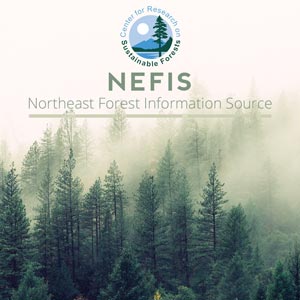 Insecticide Trail to Control Spruce Budworm, Choristoneura fumiferana (Clemens), on Christmas Trees (1981)
[mrp_rating_result no_rating_results_text="No ratings yet" before_count="(" after_count=" ratings)"]
Osgood, Eben A.
Maine Life Sciences and Agriculture Experiment Station

Dearborn, Richard G.
Maine Life Sciences and Agriculture Experiment Station

Bradbury, Richard L.
Maine Life Sciences and Agriculture Experiment Station

Abstract:
In 1974 heavy budworm moth flights covered the entire state, resulting in moderate to heavy egg mass deposits in most Christmas tree production areas.
Following these flights, applications of experimental chemicals were made to provide data for new registrations for the Christmas tree industry (Osgood et al. 1976). The balsam gall midge, Paradiplosis tumifex Gagne and balsam twig aphid, Mindarus abietinus Koch also cause considerable damage at times to balsam fir Christmas trees in many Maine plantations. Diazinon AG 500 was tested and found to be effective in controlling these pests (Osgood 1977) and subsequently registered for use. Diazinon has not been tested for control of spruce budworm. 
It is not uncommon for growers to have plantations that harbor damaging populations of the spruce budworm and the balsam gall midge the same year. The timing of a chemical application for control of both insects is approximate]y the same. Since time and money would be saved if one treatment was effective on both, growers inquired as to the possibility of using a single chemical at one time for control of the two pests. Previous data on the efficacy of various chemicals tested for control of the two insects indicated that Diazinon AG 500 was probably the correct choice. Since Diazinon is currently registered for control of balsam gail midge and balsam twig aphid, it could, if found to be effective against budworm, be employed for all three. Occasionally mites are a problem in plantations where Sevin-4-oil has been applied for budworm control although there are no data to prove that Sevin was the cause. However, Diazinon is registered for use as an acaricide and should prevent their buildup in plantations sprayed frequently for budworm control.
The work was a joint effort of the entomology Department, University of Maine and the Maine Forest Service, Department of Conservation.