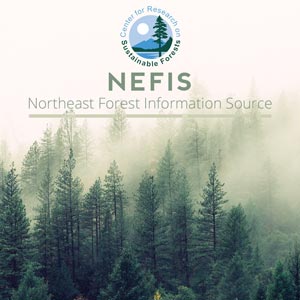 Insect Growth Regulator Treatments for Spruce Budworm Control in Maine, 1976
Problem Addressed:
Insect Growth Regulators
Goal(s)/Objective(s):
Discuss two types of IGRs, juvenile hormone analogues (JHas) and Dimilin
[mrp_rating_result no_rating_results_text="No ratings yet" before_count="(" after_count=" ratings)"]
Granett, J.
University of Maine

Abstract:
Insect growth regulators (IGRs) are chemicals used to reduce insect populations and are sometimes called "3rd generation" insecticides. They are distinguished from conventional insecticides by the manner in which they affect the insect. Conventional insecticides kill by disrupting vital physiological activity, such as nervous system function, so that the insect dies or becomes moribund within hours of intoxication. They physiological functions affected tend to be common to all animals. IGRs disrupt equally vital physiological activity; however, they relate specifically to the insect's development or metamorphosis. Death occurs days or weeks after the initial intoxication and then occurs only when the insect's developmental processes are manifest, such as during a molt or during reproduction. Effects tend to be seen only in insects and their close relatives.