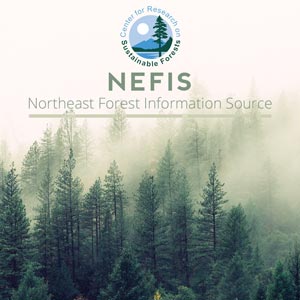 Impacts of Loblolly Pine Regeneration on Selected Wildlife Habitat Components
Mengak, Michael T.
Division of Life Scoences, Ferrum College, Ferrum, VA

Van Lear, David H.
Department of Forestry, Clemson University, Clemson, SC

Guynn Jr., David C.

Abstract:
The impacts of loblolly pine regeneration on wildlife habitat components were examined in the Piedmont of South Carolina. Pines were regenerated by either the seed-tree method or planting, both following chop-and-burn site preparation. Linear and quadratic models were fit to the logarithm of forage weight. In natural stands, logarithm of most forage components (woody, herbaceous, vine, and total dry weights) exhibited a steady decline with age. Logarithm of grass forage in natural stands and all forage components in plantations exhibited a curvilinear relationship to stand age. Timing of the site preparation burn, seedfall patterns, and pine density strongly influenced responses of forage to stand age. Implications for management of white-tailed deer habitat are discussed.