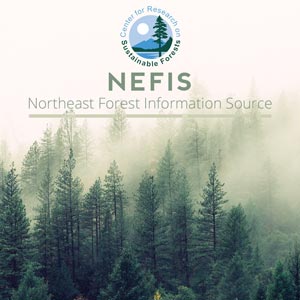 Final Report on The Effects of Forest Spraying on Reproduction in Smallmouth Bass Populations in Washington County
Problem Addressed:
Smallmouth bass waters lie within the proposed spray area for operational control of spruce budworm
Key Findings:
No direct fish mortality or physiological and behavioral responses were observed because of the doses used, the low toxicity, and the avoidance of direct application in the lake.
[mrp_rating_result no_rating_results_text="No ratings yet" before_count="(" after_count=" ratings)"]
Dube, Norman R.
University of Maine

Abstract:
The potential effect of insecticide spraying of forests for spruce budworm control on reproduction of smallmouth bass was studied in two lakes in Maine. A test lake adjacent to a spray area that received a single aerial application of Dylox was compared to a similar control lake located upstream in the same watershed. Insecticide residues for water from the test lake ranged from 0.25 to 0.91 µm/l and Dylox was not detected in water from the control lake. Acetylcholinesterase in the brain of smallmouth bass from the test lake was not significantly different between fish obtained before and after the spraying; levels also were stable in control fish. Fluctuations in zooplankton abundance apparently were independent of the spray application and utilization of zooplankton by larval bass was not altered.