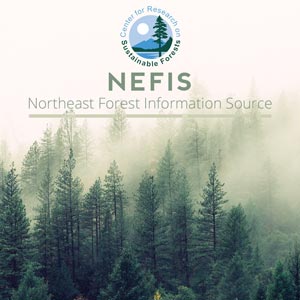 Evaluation of the Portion of the 1975 Maine Budworm Recommendation Which Was Not Treated
Problem Addressed:
What was the effect the non-treatment has had on the 1.24 million acres omitted from the insecticide program.
Key Findings:
The area proposed for treatment in 1975 should have been treated and because it was not the tree condition has worsened considerably
[mrp_rating_result no_rating_results_text="No ratings yet" before_count="(" after_count=" ratings)"]
Trial, Jr., Henry

Struble, David

Devine, Michael

Abstract:
The Maine Forest Service recommended in September of 1974 that a 3.5 million acre area in northern and eastern Maine be sprayed to reduce tree losses from damage by the spruce budworm. In early 1975 it became apparent that insufficient insecticide was available to treat the entire area so biological data was used to decrease the recommendation to 2.23 million acres. Data used to implement this acreage reduction were hazard ratings, egg mass counts, fir content, and continuity of recommended areas. In general, the acreage cut from the proposal was that portion of the original recommendation which contained trees in the best condition. These areas were still thought to be in need of treatment but they did represent the lowest mean hazards included in the original recommendation (hazards 12 to 14). The question has now been raised, by the U.S. Forest Service and others, as to what effects non-treatment has had on the 1.24 million acres omitted from the program.