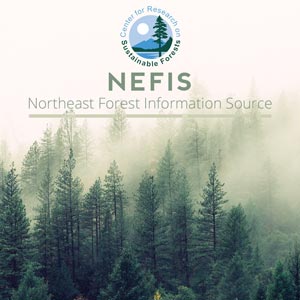 Evaluation of Northern Hardwood Forest Structure Using Terrestrial Laser Scanning
[mrp_rating_result no_rating_results_text="No ratings yet" before_count="(" after_count=" ratings)"]
Abstract:
Important advancements in science often follow methodological breakthroughs that expand our ability to make high-quality observations of natural systems. In the discipline of terrestrial ecology, terrestrial laser scanning (TLS; also known as ground-based LiDAR) is a new technology that holds substantial promise for quantifying important forest ecosystem characteristics. Those characteristics include:
• The position, size, and architecture of tree stems
• The position, size, and shape of tree crowns
• The density of foliage within the crown
These attributes influence both the economic value of forests and the processes driving ecosystem development.
We conducted scanning campaigns at the Bartlett Experimental Forest, in order to evaluate the potential of TLS, to develop new algorithms for extracting useful information from scanner data, and to test those methods where possible against data collected using conventional methods. Although we do not believe TLS is ready for operational forest inventory, we have identified new approaches that will make it extremely useful for ecosystem research.