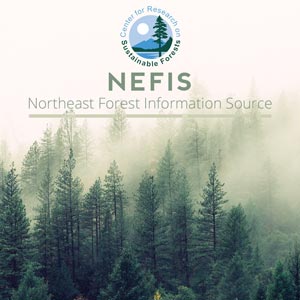 Evaluation of 1 Pound and 1/2 Pound Sevin 4 Oil Applications for Spruce Budworm Control in Minnesota (1975)
[mrp_rating_result no_rating_results_text="No ratings yet" before_count="(" after_count=" ratings)"]
Millers, Imants
Entomologist - St. Paul Field Office, Northeastern Area, State and Private Forestry, Forest Service, U.S. Department of Agriculture, 1976

Abstract:
Two dosages and application rates of Sevin 4 Oil were used for spruce budworm suppression in Minnesota in 1975. Ten days after spraying, the 1 lb/40 fl oz/acre rate had reduced the budworm larval population 92 percent. Less that 1/2 larva per 15-inch branch survived the treatments on most spray blocks. There were no significant differences in larval mortality or survival between treatments. Both are equally effective. Foliage protection could not be determined because defoliation was essentially completed before spraying.
Carbaryl residues were detected in water and soil for one month after treatment and for two months on fir foliage.
Drift of some aquatic insects (Simuliids) increased for about two hours after spraying. One aquatic insect drift dod not increase significantly. Fish, birds and small mammals were not adversely effected.
The 40 fl oz/acre application rate produced larger drops and greater volume, but nearly the same drop coverage density as than the 20 fl oz/acre application rate. Spruce budworm control effectiveness seems to be related to the number of drops per unit area and not the volume of spray deposited.