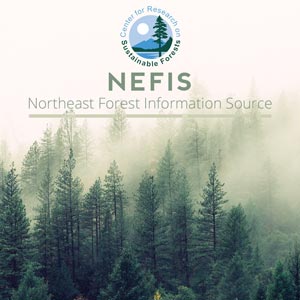 Evaluation and comparison of biomass estimates for live trees in Maine
Problem Addressed:
Variation in predicted biomass from alternative approaches
Goal(s)/Objective(s):
Compare the most common methods by species, stand, and county levels
Key Findings:
Biomass differs dramatically depending on the approach and spatial level examined
Abstract:
The state of Maine presents a unique study area for biomass estimation, particularly due to the high percentage (90%) of forested land across the landscape. Quantifying a significant change in the amount of stored C that's estimated utilizing FIA data and methods, not only in Maine but also the Eastern U.S. in general, would be a step in the right direction towards improving these input-sensitive estimation methods. Many issues related to biomass estimation stem from the gaps in knowledge that are associated with existing biomass publications. Significant gaps in knowledge include the limited use of different spatial scales and site productivities, which greatly affects the physical characteristics of individual trees (Weiskittel et al., 2015). Another knowledge gap worth identifying is the limited use of estimation methods and data collections. Understanding the limitations of biomass estimation methods is ultimately necessary in order to make credible inferences to real-world applications.