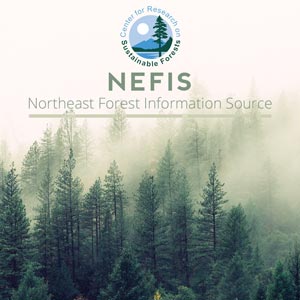 Environmental Monitoring of the 1982 Spruce Budworm Spraying Program in Newfoundland
Goal(s)/Objective(s):
Determine the impact of the aerial application of the pesticide Matacil on terrestrial insect, songbird and aquatic invertebrate communities over the course of one biological season
Key Findings:
Matacil levels on balsam fir in the sprayed areas were low thoughout the study. Six of the 29 samples of balsam fir had Matacil levels over 1.0 ppm (maximum of 5.8 ppm). Levels following the second spray were somewhat higher than following the first. This is attributed to rainfall shortly after the first spray undoubtedly washed some of the pesticie away and a cumulative effect.
Woodworth-Lynas, C.
Memorial University of Newfoundland

Bennett, G.
Memorial University of Newfoundland

Knoechel, R.
Memorial University of Newfoundland

Abstract:
In June and July of 1982 the Province of Newfoundland and Labrador undertook a limited spray program against discrete pockets of spruce budworm infestations. As has been the practice in recent years, a program to monitor the impact of the spray was carried out in selected areas near Gander, Newfoundland. These areas have been the study sites for monitoring programs since 1978 and the yearly study of these areas since that time has provided a considerable amount of background data.
The objectives of the monitoring program in 1982 were to determine the impact of the pesticide Matacil on non-target organisms over one biological season, especially as it affected song bird, terrestrial arthropod and aquatic invertebrate populations. Persistence of Matacil on foliage and in the ground was also monitored as was the presence of the insecticide in aquatic systems.
The study areas were the same as those employed in previous years and represented both sprayed and unsprayed areas. The results of the study are detailed in the subsections within.