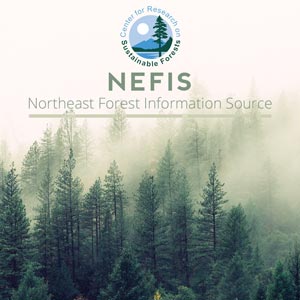 Documentation of Red Spruce Growth Decline
Goal(s)/Objective(s):
A study to determine whether red spruce is declining in growth over much of its geographic range and if so, when the decline may have begun
Key Findings:
The decline in growth of red spruce previously reported only for isolated locations is occurring throughout a sizable portion of the geographic region.
[mrp_rating_result no_rating_results_text="No ratings yet" before_count="(" after_count=" ratings)"]
Hornbeck, James W.
United States Department of Agriculture Forest Service

Smith, Robert B.
United States Department of Agriculture Forest Service

Abstract:
Data from a study of 3001 dominant or codominant red spruces (Picea rubens Sarg.) across New England and the Adirondacks showed that their annual growth in basal area increased consistently from 1910-1920 to about 1960. It then fluctuated around a generally declining trend and by the early 1980's was 13 to 40% below its peak. Defoliation by the spruce budworm, climate change, maturation of the forest, and acid deposition are all possible explanations.