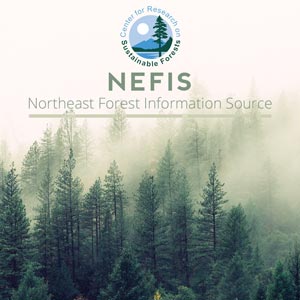 Development and evaluation of aboveground small tree biomass models for naturally regenerated and planted species in eastern Maine, U.S.A.
Problem Addressed:
Models for small tree biomass estimates in northeastern North America
Goal(s)/Objective(s):
Evaluate additive aboveground component and biomass models for five naturally regenerated hardwood species.
Key Findings:
Small tree biomass models currently used to predict woody biomass substantially underestimated biomass at the study site.
Nelson, Andrew S.
School of Forest Resources, University of Maine
nelsona@uamont.edu

Weiskittel, Aaron R.
School of Forest Resources, University of Maine

Wagner, Robert G.
School of Forest Resources, University of Maine

Saunders, Michael R.
Department of Forestry and Natural Resources, Purdue University