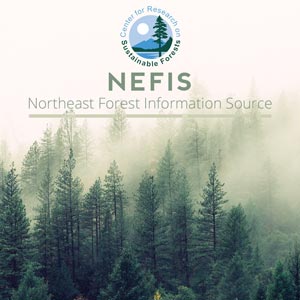 Debarking Wood Losses and Chip Quality of Deadwood
Problem Addressed:
Losses of commercially valuatble softwood timber, particularly of white spruce and balsam fir
Goal(s)/Objective(s):
Evaluate losses of softwoods due to spruce budworm as a function of the time since death
[mrp_rating_result no_rating_results_text="No ratings yet" before_count="(" after_count=" ratings)"]
Hatton, J.V.
Environment Canada

Abstract:
Debarking and chipping studies were carried out on sound and spruce budworm-killed balsam fir and white spruce to evaluate the effects of length of time since death. Forty bolts of each species were used. The studies were characterized throughout by considerable between-tree variation, but trends significant to the potential utilization of this material were observed. Although wood densities of dead balsam fir and white spruce were equivalent to those of the corresponding sound species, considerable wood losses were noted in ring debarking. White spruce and balsam fir dead for 4 years or longer, for example, suffered losses of 28.3% and 23.1%, respectively. These losses, combined with others anticipated in harvesting and transportation, will dictate the net cost of chips at a digester or refiner and will have a pronounced impact on the degree to which budworm-killed softwoods can be used in chemical or mechanical pulp processing. Chip quality decreased and hot caustic solubility of various chip fractions increased with length of time since death for both species.