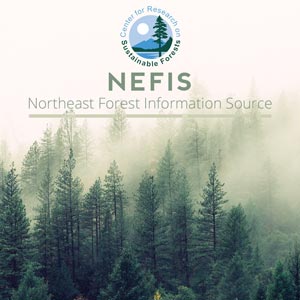 Causes of Recent Increases in Dissolved Organic Carbon Export from Forested Watersheds in the Northeast
Abstract:
There have been numerous reports of increasing concentrations of dissolved organic carbon in surface waters of North America and Europe. While the ultimate cause is still uncertain there is consensus that these patterns must represent greater releases of carbon from terrestrial soils rather than being generated from some source within the streams and lakes. The amounts of carbon released in run-off are significant relative to long-term soil C storage and may represent an important new supply of organic materials for aquatic ecosystems. Dissolved organic carbon is almost always the predominant type of organic carbon in transport and these higher concentrations can only strengthen that pattern. Higher DOC levels also impede light penetration possibly affecting phytoplankton and rooted aquatic plants. High levels of DOC are cause for concern in water treatment due to the potential for generation of halogenated carbon compounds.
Current thinking about the cause underlying these higher concentrations focuses on the response of soils to declining acidity of rain and other precipitation. The idea is that as acidity of rain decreases, the solubility of organic acids will increase and these compounds are then more likely to be leached from the soils. Our research posed the question of whether there was also an effect of nitrogen deposition on organic matter release. Several lab and field plot studies have shown that under nitrogen fertilizer application some soils show a greater release of DOC. Since N deposition rates have not decreased across most of the northeastern US then soils are still subject to fairly high nitrogen inputs.