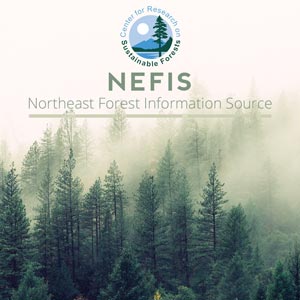 Black Spruce Tree Characteristics and Growth Patterns in a Central Maine Peat Bog
Problem Addressed:
Stand dynamics within a bog
Goal(s)/Objective(s):
Analyze tree and stand characteristics with respect to the bog edge
Key Findings:
Water table depth that is most influential on growth
[mrp_rating_result no_rating_results_text="No ratings yet" before_count="(" after_count=" ratings)"]
Abstract:
Bogs are an important component of Maine's ecosystem. Bogs are large carbon sinks that mitigate greenhouse gas emissions. Analyzing growth patterns can help understand past, current, and future climates. Trends between growth and climate can help predict future functions of bog ecosystems and their role in global climate control. This study looked at the influence the bog had on growth and climate relationships moving along the gradient from the bog edge into the forest. Stand characteristics became denser with larger stems compared to short, stunted growth characteristic of the bog edge. Tree growth rates increased further from the bog edge likely due to higher nutrient availability. Climate only accounted for small variations in growth rates, with temperature being more influential than precipitation. This is likely due to high water availability and increased soil conditions with warmer, drier climate. Climate appeared to have less influence on tree growth than expected and it is likely water table depth that is most influential on growth.