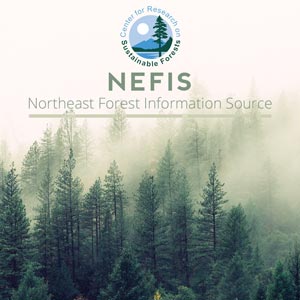 Benefit-Cost Analysis Pre-Commercial Thinning Young Spruce-Fir Stands
[mrp_rating_result no_rating_results_text="No ratings yet" before_count="(" after_count=" ratings)"]
Roy, Russel
Penobscot Nation, Department of Natural Resources

Abstract:
This analysis is on the costs and benefits for pre-commercial thinning (also referred to as stand density control or spacing) in young spruce-fir stands.  These young spruce-fir stands can be from 12-20 years old and have from 10,000 to 50,000 stems per acre.
The effects of spacing on growth through a full rotation are not well known. Studies from the Maritime Provinces of Canada provide useful information on stand response. Studies have found that any reduction in density reduces the yield of total fiber at age forty in pure, fully stocked fir stands. However, 25 years after moderate spacing, substantial increases in merchantable fiber and tree size resulted. Increases in growth of 20-47% were found in one spacing stud, depending on density, in Nova Scotia.
A recent progress report by the USFS research station in Orono, Maine on pre-commercial thinning treatments showed increase in growth rates of up to 200% over a 10 year period.