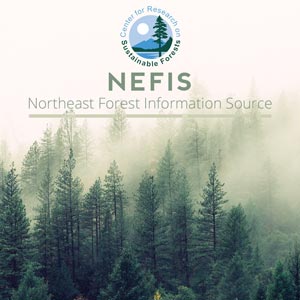 Bark Beetle Dispersal Related to Patterns of Tree Mortality and Wind
Problem Addressed:
Attack of living pine trees by southern pine beetles
Key Findings:
The direct relationship among spot incidence and mean distance from nearest spots within period 1 indicates that the more abundant spots were in an octant, the further apart they were on the average.
[mrp_rating_result no_rating_results_text="No ratings yet" before_count="(" after_count=" ratings)"]
Demars, C.J.
U.S. Department of Agriculture

Hain, F.P.
North Carolina State University

Abstract:
Aerial photography was used to map new tree mortality spots occurring at monthly intervals from July 1976 to June 1977 in a 13,000 ha study area. For each spot, the direction and distance from the nearest previously detected spot were determined and summarized for eight directional sectors. Hours of wind for each octant were determined and compared to spot incidence and mean distance by rank correlation methods. Downwind spot incidence in late September and early October was significant and upwind spot incidence during the late fall, winter and spring was significant if a time delay for foliage fading is considered. The relation of upwind winter dispersal to high catches of male beetles on warm winter days is discussed.