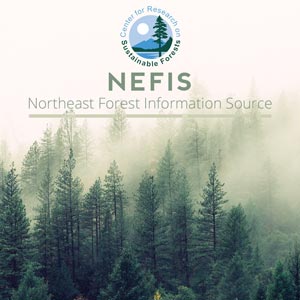 An Alternative Model of Beech Bark Disease
Problem Addressed:
Lack of evidence supporting beech bark disease model proposed in 1934
Goal(s)/Objective(s):
Develop a new model of BBD highlighting biotic and abiotic factors
[mrp_rating_result no_rating_results_text="No ratings yet" before_count="(" after_count=" ratings)"]
Castello, John
SUNY College of Environmental Science & Forestry

Cale, Jonathan
SUNY College of Environmental Science & Forestry

Johnston, Mariann
SUNY College of Environmental Science & Forestry

Abstract:
Despite a long and destructive history of beech bark disease (BBD) affecting American beech populations in the northern hardwood forest, there is scant empirical evidence supporting a model of disease development proposed in 1934 and commonly believed to be true. This model states infestation by the beech scale insect (Cryptoccocus fagisuga) is the sole and necessary predisposing condition to infection by BBD's causal fungal pathogens, Neonectria ditissima and N. faginata. Recent work from long-affected (aftermath) forests, however, suggests factors alternative or in addition to beech scale may drive disease development. We examined how factors such as bark nutrients, defensive chemicals, amino acids, and Xylococculus betulae, a native scale insect commonly found on beech, affect infection by both N. ditissima and N. faginata. We also examined the potential role of these factors as drivers of beech scale populations.
From the results, we developed a new model of BBD development for aftermath forests which highlights the importance of both abiotic and biotic factors in BBD development. Disease management in these forests should avoid focusing solely on beech scale control and should instead utilize multi-factor strategies focused on managing biotic as well as abiotic predisposing factors. The importance of low phosphorus to BBD development suggests increased BBD prevalence in northeastern forests experiencing P-limitation following high nitrogen deposition. Isorhamnetin and catechin are potential bioindicators of N. ditissima- and N. faginata-resistant trees, respectively.