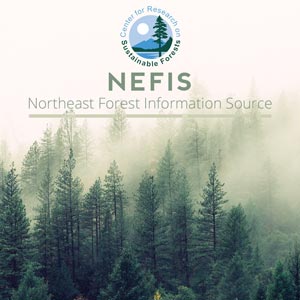 A Look at Parasitism in Populations of the Eastern Spruce Budworm in Maine
Problem Addressed:
Spruce Budworm in Maine
Key Findings:
By utilizing silviculture, parasitism and limited chemical control a truly integrated approach will evolve.
Abstract:
For all of its importance today, the spruce budworm first received recognition by scientists in relative obscurity when several moths collected in Virginia were described by Mr. Brackenridge Clemens of Pennsylvania in 1865. Although severe outbreaks of the species occurred prior to that time, it wasn't until 1881 (Packard, Fernald) that documented reports of devastation during an outbreak were published. In these and an amplified report published in 1890 (Packard) most of the accounts dealt with the 1879-1881 outbreak as it affected coastal, southern and central Maine and along the fringes of the "big woods". by 1883 many trees had died and the spruce budworm had all but disappeared. It wasn't until another outbreak occurred in 1912-1920 that great concern for the entire resource began to develop and scientific studies on the budworm started to evolve. Since then, few if any forest insects have received so much attention or caused as much notoriety as the spruce budworm, also known to scientists as Choristoneura fumiferana. As a result of competition between the species and man for the spruce-fir resource, the tiny budworm has come under attack by: an "army" of entomologists and researchers; an "air force" of spray planes; and opposing political factions. The species has been the subject of international agreements, the largest aerial spray programs against a forest insect in North America and possibly the world, and caused political strife between those expressing opposing viewpoints on how to deal with the problem. All of this on top of attack from its own diminutive natural enemies. You would think that by now we would know the budworm inside out - Not so. We are still relative neophytes when it comes to knowing what makes the budworm tick and how to use what we do know to solve the problem affecting the resource.