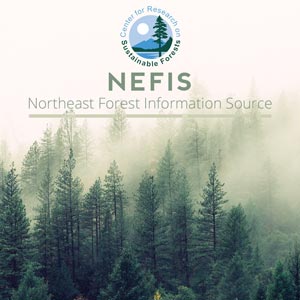 A Long-term Bird Census in Spruce Budworm-Prone Balsam fir Habitats in Northwestern New Brunswick
Problem Addressed:
Spruce Budworm
Goal(s)/Objective(s):
Determine the effect of birds on spruce budworm populations
Key Findings:
Birds are capable of exerting a strong predation pressure on preoutbreak populations of spruce budworm
[mrp_rating_result no_rating_results_text="No ratings yet" before_count="(" after_count=" ratings)"]
Gage, S.H.
Canadian Forestry Service

Miller, C.A.
Canadian Forestry Service

Abstract:
A long-term bird census was conducted in five plots located in largely balsam fir stands of northwestern New Brunswick. During part of the 22-year census two of the plots were heavily infested with spruce budworm Choristoneura fumiferana (Clem.), and suffered extensive tree mortality. Nineteen bird species were common to all plots; differences in their densities, relative to forest cover and presence of budworm as a food supply, are presented.