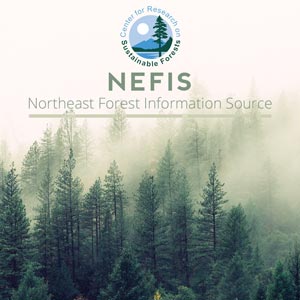 U.S. Forest Service Environmental Statement Final Addendum 1975 Activities
Problem Addressed:
Spruce Budworm
Goal(s)/Objective(s):
Offer environmental statement for cooperative spruce budworm suppression poject in Maine
Key Findings:
Results of suppression activities and new information included
Raisch, Robert D.
USDA Forest Service

Abstract:
In 1974, the spruce budworm, Choristoneura fumiferana (Clem.), heavily defoliated 5,300,00 acres of spruce-fir forests in five northern counties of Maine, a two-fold increase. At the present time, 3,500,000 acres of spruce-fir timber type have been severely defoliated. The Maine Bureau of Forestry is proposing to treat approximately 2,000,000 acres to prevent additional tree mortality and to maintain the vigor and growth of the spruce-fir type.
The current massive budworm infestation in Maine could cause a catastrophic cutback in the wood-using industry and adversely affect the economy of the State.