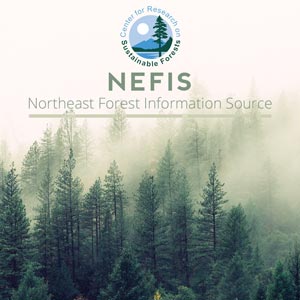 The Use of Aerial Photographs in Studies of Marsh Vegetation
Olson, David P.
University of Maine Graduate School

Abstract:
A study of aerial photographs of marsh habitat was conducted to determine the kind of information relative to marsh plants that can be obtained from them, and also to determine the accuracy of the photographic interpretation. Aerial photographs on 4 film materials and at 3 scales were obtained of a portion of Merrymeeting Bay, Maine, and these were interpreted by persons of varying experience.
Four classification of vegetation - wildrice, yellow waterlily, river bulrush, and high tide zone were identified with a high degree of accuracy; pickerel weed, round stem bulrush, submerged aquatics, and sweetflag were identified with intermediate accuracy. Only three square bulrush, a plant that usually grows sparsely, was recognized with low accuracy. Sand was identified with high accuracy and silt with intermediate accuracy. Mixtures were identified less accurately than pure stands, and densities of vegetation could not be identified accurately.
No differences were found between the 4 film materials, but definite increases in accuracy were obtained with each increase in scale.
Interpreters with experience in marshes interpreted more accurately than did other interpreters regardless of prior experience in photo interpretation; however, with comparatively little study, a high degree of accurate interpretation was obtained by inexperienced personnel.
Aerial photographs are a useful and practicable means for studying marsh vegetation.