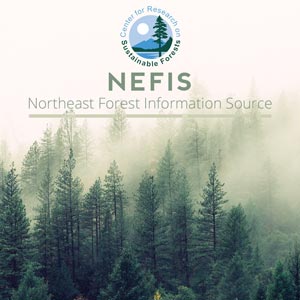 Scientific Forest Management Area 1998 FMP
Problem Addressed:
Public Lands management in Spruce-Fir.
Goal(s)/Objective(s):
Management of the 30,000ac of the SFMA.
Key Findings:
Small, permanent blocks, road layout based on landform.
Abstract:
Percival Baxter gave, IN TRUST, the lands comprising the Scientific Forest Management Area (SFMA) of Baxter State Park to the people of Maine.  As TRUSTEES , our sole responsibility is to carry out the wishes of the TRUSTOR. 
            This document represents our commitment to that responsibility  as expressed within the trust  communications presented by Percival Baxter to the 97th Maine Legislature.  The communications represent the sentiments of a conservationist written over 40 years ago, but the sincere intent of Baxter's words remain as clear today as  four decades ago.  The philosophies, management procedures and plans detailed within this plan are extensions of these communications:
Baxter Communications (1955) to Governor Muskie;
Senate and House of Representatives, 97th Legislature
"This 3,569 area will be available both for recreation and for scientific forestry management and can be made to produce a continuing crop of timber to be harvested and sold as are potatoes or any other product of the soil."
"It long has been my purpose to create in our forests a large area wherein the state may practice the most modern methods of forest control, reforestation and production....This new 3,569 acres is an excellent location for this purpose."
"In my travels in foreign lands I have seen beautiful great forests that for centuries have been producing a crop of wood without depletion.  In Sweden, Norway, Finland, Germany, Chile, Russia and elsewhere what has been done by scientifically controlled forestry can be done in Maine.  I now make it possible for the state to try a major experiment here at home, an experiment that can mean much for our future timber supply, which all admit is the chief natural resource of our State."
"The terms of this gift are identical with those of the three thousand five hundred sixty-nine (3,569) acre; Public Park, Public Forest, Public Recreational and Scientific Forestry Purposes and Reforestation.  I want this township to become a show place for those interested in forestry, a place where a continuing timber crop can be cultivated, harvested and sold; where reforestation and scientific cutting will be employed; an example and an inspiration to others.  What is done in our forests today will help or harm the generations who follow us."
"This township six (6) range ten (10) is what is termed by woodsmen 'good growing land'.  An area with an abundance of wildlife, especially moose.  Fishing and hunting will be allowed under the general Fish and Game Laws of the State."
Private and Special Laws 1955, Chapter 61
"All harvesting of said products shall be done according to the most approved practices of Scientific forestry and all revenue derived from the sale of said products shall be used by said state for the care, management and protection of Baxter State Park as now or hereafter defined:"
Private and Special Laws 1955, Chapter 171
"The trees harvested may be cut and yarded on the premises but no manufacturing operations shall be carried on within said township.  All revenue derived from the sale of timber shall be used by the State IN TRUST for the care, management and protection of Baxter State Park as now and hereafter defined, and the said twenty-five thousand twenty-five (25,025) acres forever shall be held by said State as Trustee in Trust..."