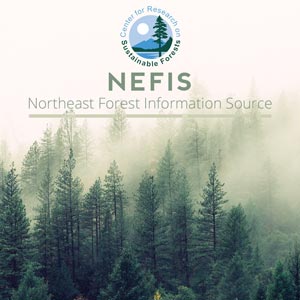 Report of the 1979 CANUSA Cooperative Bacillus thuringiensis B.T. Spray Trials
[mrp_rating_result no_rating_results_text="No ratings yet" before_count="(" after_count=" ratings)"]
Grimble, D. G.
Northeastern Forest Experiment Station, USDA Forest Service - Broomall, PA.

Carrow, J. R.
Ontario Ministry of Natural Resources - Maple, Ontario

Miller, C. A.
Maritimes Forest Research Centre - Fredericton, N.B.

Dimond, J. B.
University of Maine - Orono, ME

Pelletier, M. M.
Quebec Energy and Resources - Quebec, P. Q.

Abstract:
In 1979, a total of 44,499 hectares (109,912 acres) of balsam fir (Abies balsamea), white spruce (Picea glauca), and red spruce (Picea rubens)forest stands in Eastern Canada and United States infested with the spruce budworm (Choristoneura fumiferana), were treated with several commercial preparations of Bacillus thuringiensis. The Maine aim was to limit defoliation to 50% of the current growth in the operational experimental trials. The geographical locations included Newfoundland, Nova Scotia, New Brunswick, Ontario, Quebec and Maine.
Fifty-five percent of all treatments in balsam fir and white spruce stands achieved the success criterion. Six of the seven treatments in red spruce stands were also successful. Dipel 88 (Dipel 4L) showed the highest success rate followed by Thuricide followed by Novabac. Limited environmental impact studies in Nova Scotia supported the generally accepted belief that B.t. poses no undue hazard to terrestrial and aquatic non-target organisms.
Support studies by Canadian Forestry Service Personnel including compatibility of tracer dyes with B. thuringiensis var. kurstaki, batch quality control bioassays, budworm population quality, aircraft calibration, droplet characterization and deposit analyses and described.
Cost estimates for materials and applications ranged from $15.97 to $21.94/ha in Quebec, Nova Scotia, Ontario and Newfoundland.
The total cost of the Nova Scotia project including temporary personnel salaries, travel, biocide, equipment purchases and rentals, application, accommodation, target and non-target monitoring and egg mass survey was $48.35/ha.
The cooperative effort brought closer to fruition the general acceptance of B.t. as an alternative to chemical pesticides in spruce budworm control.