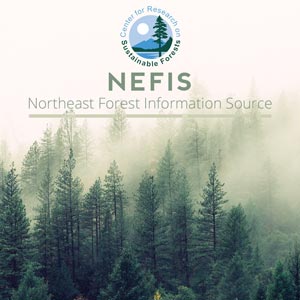 Measurement and Analysis of the Activity of Adult Spruce Budworm Parasitoids
Problem Addressed:
Parasitoids related to the spruce budworm
Goal(s)/Objective(s):
Present results of an investigation of the spatial and temporal dynamics of adults of the parasitoid Gypta fumiferanae Vierick.
Key Findings:
An important factor influencing adult parasitoids and one that may be controllable is the availability of nutrients and moisture
[mrp_rating_result no_rating_results_text="No ratings yet" before_count="(" after_count=" ratings)"]
Nyrop, Jan P.
Michigan State University

Simmons, Gary A.
Michigan State University

Abstract:
Actions taken to achieve or improve control of crop damaging insects using parasitoids fall into three endeavors: importation of exotic parasitoids, augmentation of established exotic or endemic parasitoids, or management of existing parasitic insects. Management entails any action taken to improve the effectiveness of a parasitoid as a control agent. When applicable, management should be the first action taken. Furthermore, when management can be implemented, it will likely be more cost effective than importation or augmentation.
Knowledge of factors which influence the life system of a parasitic insect and information on how these factors may be manipulated are prerequisites for successful parasitoid management. One of the most important aspects of the life system of parasitic insects is host searching since the maximum number of progeny that can be produced by a generation of parasitoids is determined by their host searching efficiency. Therefore, the adult female parasitoid and factors which influence the number and distribution of hosts attacked by the female may be important objects of control in any management effort.