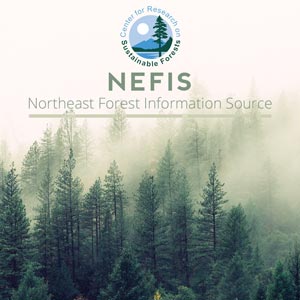 Maine's Forests, 1981 and Beyond; A Proposal for an Expanded State Contribution to the 1980-1981 U.S. Forest Service Evaluation of Maine's Forests
Goal(s)/Objective(s):
Proposal to augment the planned U.S. Forest Service evaluation of Maine with several additional projects
Key Findings:
Proposals of the additional projects
[mrp_rating_result no_rating_results_text="No ratings yet" before_count="(" after_count=" ratings)"]
Maine Forest Service -- Department of Conservation

Abstract:
The Maine Forest Service seeks $321,000 to perform additional work in coordination with the planned U.S. Forest Service evaluation of the state's forest resource in 1980-1981. This is the third evaluation, following surveys published in 1960 and 1972.
The additional work for which funding is sought is required for adequate understanding of Maine's Forest Resources, but is not within the scope of the national objectives of the U.S. Forest Service effort. The work proposed here will benefit state and federal policy-makers, private landowners, prospective wood products manufacturers, regional planning agencies, and taxation authorities. Federal assistance for resource management programs will be, in part, based on data in this effort.
The U.S. Forest Service will spend $1 million on the Maine evaluation. Because of its limited funds and staff, and due to its national mission, the U.S. Forest Service cannot undertake these tasks which are primarily to meet Maine's own needs. The work, therefore, require general fund support.
This work will cost $321,000, or about 32,100 for each year until the next evaluation is conducted. The funds will be required in about equal amounts in each year of the 1980-81 biennium. The attached memo discusses the basis for these recommendations. This proposal was prepared by a committee established by the Maine Forestry Planning Committee, with wide involvement by interested members of the wood-using industry and others. In addition, several of the projects proposed here address concerns raised by the joint select committee on forest resources.