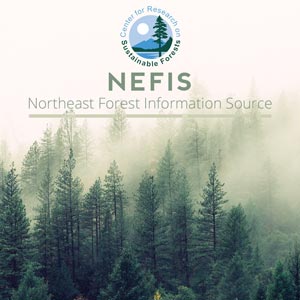 Irland relics on Budworm
Problem Addressed:
Various aspects of the spruce budworm challenge to Maine's forests
Goal(s)/Objective(s):
This is a reading list of obscure items for anyone interested. Few are on Web.
Key Findings:
Various summaries of the last budworm outbreak and lessons learned.
Abstract:
Irland Relics on Budworm 
July 2015
A major bulletin was commissioned by MFS and issued by Maine Agr & For Exp Station.
Irland, Dimond, Baum, Falk, and Stone.  1988.  The Spruce Budworm Outbreak in Maine in the 1970's -- Assessment and Directions for the Future.  Orono: University of Maine Agr. Exp. Sta. Bull. 819.  119 pp. Also available on Digital Commons, at
http://digitalcommons.library.umaine.edu/aes_bulletin
This file is too large to e-mail.
Other  documents  likely to be of more specialized interest:
Irland and Runyon, "Economics of spruce budworm management strategy," In: D. M. Schmitt, D. G. Grimble, and J. L. Searcy, eds., Managing the Spruce Budworm in Eastern North America. USDA-FS, Agr. Handbook 620. Oct. 1984, pp. 65-81.
Irland, "Notes on the economics of spruce budworm control."  Orono: Univ. of Maine School of Forest Resources, Tech. Notes No. 67, May 1977.
Irland and Rumpf, "Cost trends for B. thuringiensis in the Maine Spruce Budworm Program."  Bull. Ent. Soc. of America, Summer 1987.  pp. 86-90.
Irland and Dimond, "IPM and the spruce budworm: lessons learned in Maine 1950-1985".  Forest Ecology and Management, 39(1991):263-273. This for fun --
Irland,  2013. State Forestry Archives: Treasure Trove or Candidates for Recycling?  In Camp, Irland, and Carroll,  Yale GISF Paper 13,  at:  http://environment.yale.edu/gisf/files/pdfs/GISF.book.v2FINAL.pdf