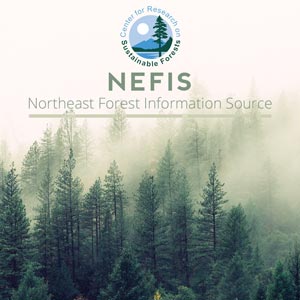 Future Impacts of Spruce Budworm Management a Dynamic Simulation of the Maine Forest 1980-2020
Problem Addressed:
Preprint of a technical report under final preparation; Green Woods Project is dedicated to the development and implementation of an integrated protection management system for spruce budworm
Key Findings:
Confirm that the protection program is necessary to ensure the very existence of the forest in the future.
[mrp_rating_result no_rating_results_text="No ratings yet" before_count="(" after_count=" ratings)"]
Seymour, Robert S.
Green Woods Project

Mott, D.Gordon
Green Woods Project

Kleinschmidt, Steve M.
Green Woods Project

Abstract:
With a protection program at this time coupled with enlightened forest management, the Maine forest can be brought forward to higher levels of productivity, and industry and employment can be sustained and ultimately increased. Without a protection program, the spruce-fir resource will diminish and be replaced by some unknown future forest, accompanied by social and economic dislocation.