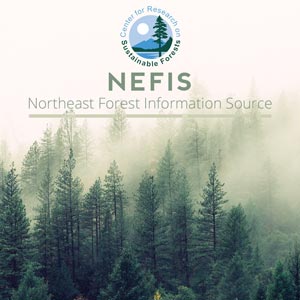 Effects of Photoperiod and Size on Flight Activity and oviposition in the eastern spruce budworm (Lepidoptera: Torticidae)
Problem Addressed:
Dispersal of adult females of eastern spruce budworm (Choristoneura fumiferana (Clem.))
Goal(s)/Objective(s):
Determine effects of photoperiod on spruce budworm
Key Findings:
The role of female activity as related to size and flight capability is therefore of potentially great significance in spruce budworm population dynamics and deserves further detailed investigation.
[mrp_rating_result no_rating_results_text="No ratings yet" before_count="(" after_count=" ratings)"]
Sanders, C. J.
Great Lakes Forest Research Centre

Lucuik, G. S.
Great Lakes Forest Research Centre

Abstract:
Well-fed, mated female spruce budworm (Choristoneura fumiþrana (Clem.)) show little activity during the first 24 h after emergence. During the second 24hthey lay between 33 and 50% of their egg complement. During the third 24 h most flight activity occurs. Smaller, artificially starved females are much more active, especially during the second 24-h period, when many fly before ovipositing. Timing of oviposition and flight is under photoperiodic control: female flight occurs just before dark after peak oviposition while male activity starts before dark, but peaks after dark, with a morning peak of variable intensity.