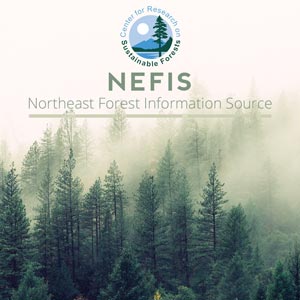 Effects of Insect Defoliation on Growth and Foliar Nutrients of Young Balsam Fir (1980)
Problem Addressed:
Effect of insect defoliation on young balsam fir
Key Findings:
Discussion of practical implications of the study's findings.
[mrp_rating_result no_rating_results_text="No ratings yet" before_count="(" after_count=" ratings)"]
Piene, Harald
Canadian Forestry Service

Abstract:
Intact healthy needles from young balsam fir (Abies balsamea (L.) Mill.) trees with various defoliation histories showed increased weights and concentrations of nitrogen, phosphorus, potassium, calcium, and magnesium as compared to similar needles from shoots that were not defoliated. During the first year of defoliation of the current year's foliage, a concomitant reduction in volume growth occurred. A loss of two age classes of needles resulted in about 50 percent reduction of the projected stem volume growth. Practical implications of the findings are discussed.