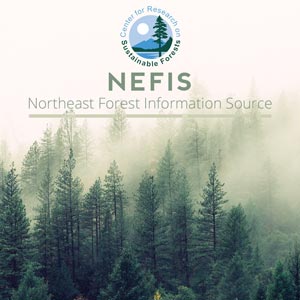 Effects of Forest Management on Avian Abundance in Spruce-fir Forests of New England
Problem Addressed:
The decline of several spruce-fir associated birds
Goal(s)/Objective(s):
Determine how forest management is associated with mature forest structure and how abundance of focal species responds to mature forest structure
Key Findings:
Forest management treatments reflect a range of vegetative structural conditions from mature reference stands with large diameter trees and relatively low shrub cover to clearcut stands with few large trees and high shrub cover.
[mrp_rating_result no_rating_results_text="No ratings yet" before_count="(" after_count=" ratings)"]
Rolek, Brian
University of Maine

Loftin, Cynthia
USGS Maine Cooperative Fish and Wildlife Research Unit

Harrison, Daniel
University of Maine

Wood, Petra
USGS West Virginia Cooperative Fish and Wildlife Research Unit

Abstract:
Several spruce-fir associated birds have declined recently (Fig. 1), and commercial harvesting in Acadian spruce-fir within northern New England has a dominant influence on landscape structure and composition. We tested the effects of mature forest structure on focal species that use spruce-fir habitat and related mature forest structure to forest management treatments. We found quadratic relationships between abundance and mature forest structure for Bay-breasted Warbler, Cape May Warbler, and Boreal Chickadee. Blackburnian Warbler had a positive association, while Canada Warbler and Yellowbellied Flycatcher had negative associations.