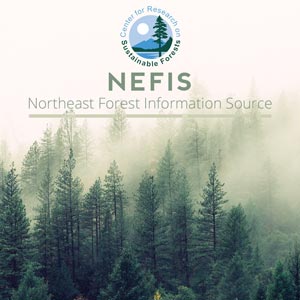 Carbon Forestry Options using Exotic Larches in Northern New England
Problem Addressed:
Carbon storage in larch
Goal(s)/Objective(s):
Assess benefits for planting larch for carbon forestry in this area
Key Findings:
Substitution benefits of planting larch can sustain carbon MAI's almost 4 times as high as natural stands
[mrp_rating_result no_rating_results_text="No ratings yet" before_count="(" after_count=" ratings)"]
R. Alec Giffen

Lloyd C. Irland

David I. Maas

Brian E. Roth
University of Maine

Abstract:
Documented results show that, with only basic management, planted larches can offer another option for carbon forestry in this region. The volume grown can be used for long-lived wood products instead of paper or energy as is expected with other short-rotation intensive culture (SRIC) species being studied in the Northeast. We compare estimated carbon storage results in a 60 year management period using these larches. We assess these against relevant benchmarks. Forest plantations offer only limited leverage on the regional carbon budget, but we believe larches deserve consideration as one option.