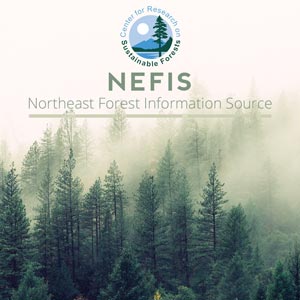 Carbon and Nutrients in Maine Forest Soils
Problem Addressed:
Understanding Maine Forest Carbon and Nutrient Capital in Soils
Fernandez, Ivan J.
University of Maine, School of Forest Resources, Climate Change Institute, School of Food and Agriculture
ivanjf@maine.edu
2075812932

Abstract:
Changes in forest soil C concentration and content due to stand development, environmental factors, or management will also result in changes in mineral nutrient concentrations and content. If efforts are made to increase forest C through on-site C sequestration, then we will also increase sequestration of mineral nutrients in the accumulating organic matter. The nutrients can come from mineral weathering, atmospheric deposition and fixation, or fertilization. Similarly, when organic C is removed from the forest site through harvesting, so too are the associated nutrients. But simple measurements of total soil nutrient concentrations are typically not good measures of the availability of mineral nutrients to forests. Soil science offers numerous examples where we can increase the total amount of a nutrient in soil yet nutrients become less available. The data shown here indicate that differences in total soil C do not necessarily reflect parallel differences in the availability of the nutrients studied. Rocks and minerals, along with soil organic matter, typically contain a great deal of the mineral nutrients needed for forest growth, but most of them are not available for uptake by tree roots. Our far greater challenge lies in understanding the biogeochemical mechanisms that govern coupled C and mineral nutrient cycles in forests on both short and long time scales. It is within this knowledge base that we can best prescribe management policies to assure healthy and sustainable Maine forests for the future.