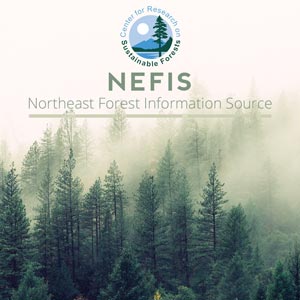 An Investigator of The Yield of Rotary-Cut Veneer and Plywood from Eastern Spruce Under Selected Condition of Manufacture
Brackley, Allen M.
University of Maine Graduate School

Abstract:
An investigation was conducted to determine the potential yields of veneer and plywood available from eastern. Data was obtained through a study, conducted in conjunction with J.M. Huber Corporation of Patten, Maine.
Ninety, eight-foot veneer blocks and seventy-nine, four-foot veneer blocks, as they entered the mill, were characterized with respect to grade and size. The veneer produced from these blocks was inspected to determine the quality and quantity of yields available from the species. The veneer was pressed into panels and observed during the laminating operation.
Using C grade veneer as a criteria, it for was determined that knots were the major determination of grade. The pressing operation was conducted without any noticeable problems.
The veneer produced was a typical sheathing grade material, suitable for the manufacture of structural grade panels. By visual comparison, the recovery factors from eastern spruce compared favorably with published values for southern pine and second growth douglas-fir of similar size classes. Using present technology, there does not seem, to be any serious problem preventing the manufacture of sheathing grade plywood from this species.