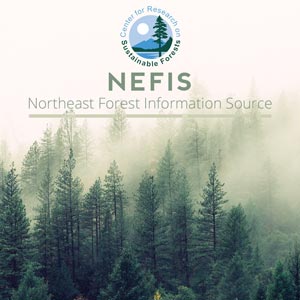 A Technique for Harvesting Systems in Small Tree Forests
[mrp_rating_result no_rating_results_text="No ratings yet" before_count="(" after_count=" ratings)"]
Bragg, Williams Charles
University of Maine Graduate School

Abstract:
A timber harvesting simulation capable of modeling the movement of harvesting machinery through forest stands during the partial cutting operations was constructed. The program allows the investigator to interactively select individual trees for harvest on the basis on any specific intermediate or regenerative silvicultural prescription and maneuver the machine in any manner necessary and practicable in order to harvest the selected tree. A further feature of the simulation is an assessment of the damage endured by the residual stand during the operation.
SMALLOG, the machine modeling portion of the program, reports machine function and production statistics for the simulation run.  DAMAGE, the residual stand damage model, reports the volume and basal area of trees which have sustained damage during the operation.
An empirical comparison between simulated and actual production and damage from a previous harvesting study found that SMALLOG accurately modeled machine production while DAMAGE slightly overstated the damage incurred by the residual stand.